WolfWood is a state and federally licensed non-profit refuge for wolves and wolf/dogs. We provide a safe haven and the highest quality of life possible for these special needs animals.
We are engaged in rescue and rehabilitation, not breeding and selling. We work with other animal organizations around the country to save wolves and wolf/dogs that otherwise would die.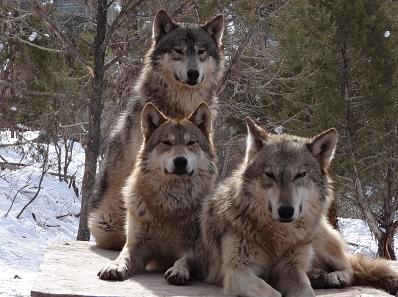 Exciting News!!!
A heartfelt Thank-you goes out to everyone who atended the event Sunday at the Kennebeck Cafe. We were fortunate to have a beautiful day, a fantastic location and many wonderful guests. We are most grateful for everyone's support

Below is a link to WolfWood's Amazon wish list. We are grateful for any support you provide.
https://www.amazon.com/hz/wishlist/ls/3IKG8JDE9U88W?ref_=wl_share
For those who would like to help with canned food or other items on our wish list at Chewy
https://www.chewy.com/g/wolfwood-refuge_b103395044
We really appreciate any help you can offer.
Intern Support
For those who don't know me, my name is Ashley and I'm living at Wolfwood refuge this summer for a college internship. The goal of this internship is to help guage the influence and general affect Wolfwood has on the surrounding area and even further beyond that. In order to do this, I've written up some survey questions for visitors and supporters of the refuge as well as volunteers and will be working on a survey for companies and organizations in the near future.
I would greatly appreciate it if you would fill out a survey to help me gather the information I need. All information is anonymous and you are welcome to fill out as much or as little as you would like. If you have any questions about the surveys or my internship please contact me via Facebook. I'll get back to you as soon as you can.
Thank you for your time and support.

Survey for visitors and supporters, whether you have been on a tour, gone to an event, or just follow us online.
https://docs.google.com/.../1FAIpQLScm6DG6mY6.../viewform...
Survey for Volunteers. This includes anyone who participated in feeding days, helps with events or social media, does any sort of maintenance or mechanical work for the refuge, or helps out in any other capacity.
https://docs.google.com/.../1FAIpQLScPN0CPiq5.../viewform...