Previous Refuge News
WolfWood Welcomes Another New Member this Week
We welcomed Bagheera who came to us from a couple in Bayfield. While they had success with wolf dogs in the past, Bagheera was not adapting to home life. She lost her male companion and seemed lonely and depressed. They brought her to WolfWood so she could be off a chain and be able to run and have a friend. She is a good singer and seems to already enjoy being here.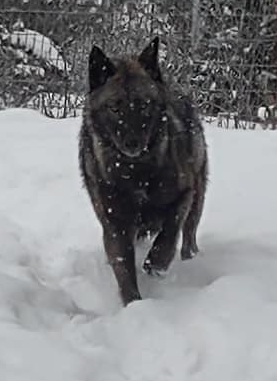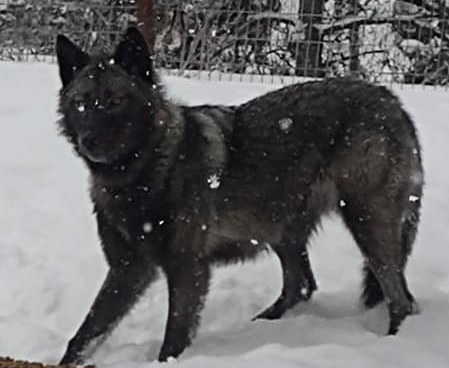 Surprise!!!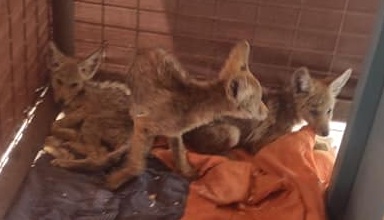 WolfWood had quite a surprise a few months ago. Someone left a crate in the parking lot (never a good idea). In the crate were 3 little bodies, starved, dehydrated, sick and covered in some kind of epoxy which exacerbated their mange. We are not sure what they are, although they are most probably coy/dogs. We assume someone's dog got in trouble while roaming and when she had the babies they owners just dumped them.
The caretakers have been working non-stop to, well, take care of these little guys. It has been a seemingly endless round of cleaning, feeding special food, bathing, meds, vet visits, IV's, all done during the general mayhem by the uncooperative little pack of Haseya ( the girl) , Pedro and Phelan (the boys).
Finally all the hard work and effort has paid off. They have had all their shots, the mange is gone and their fur is slowly recovering. Their nutrition is being balanced and they are all spayed and neutered.
Joel has built a medium pen and all 3 will be moved into it today! We are all ready to get them out of the hospital pen. We will build them a new, bigger pen around the medium pen, and release them into the big pen as soon as we can. (hopefully before winter)
Because of the unexpected, and numerous expenses incurred by the arrival of these little guys, we are asking for sponsors for each of them. Your donation to their care and welfare will go towards vet bills, a new dog house and the building of their new pen, which we need to have up before the ground freezes.
If you would like to participate in helping with the rescue and future growth and development of these little siblings, please email us at wolfwood1995@hotmail.com. You can also donate through paypal at http://www.wolfwoodrefuge.org/index.php?page=donation or mail a donation to PO box 312 Ignacio CO 81137. Please make a note that it is for the abandoned babies so we can earmark the funds for them. We will keep you posted on their progress!
We are grateful for all our wolf-angels out there. You allow us to keep saving lives.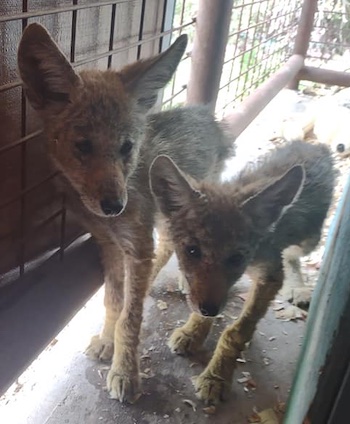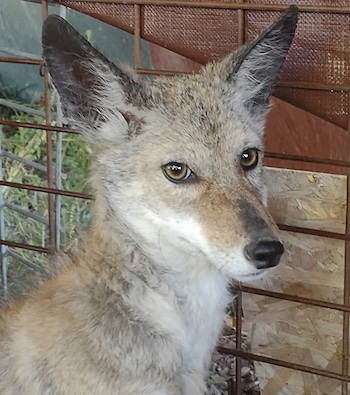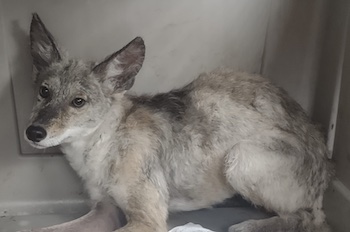 Dear Friends of WolfWood,
We are highly encouraging people to either attend a public meeting, a virtual one or submit written comments so your voice is heard on the draft plan by CPW to manage the wolf reintroduction. We have until Feb 22nd to get our written comments in. It is crucial that people participate in the  process. The finalized plan will be submitted in May.
I would encourage you to read the plan to form your opinions, however if you would like talking points examples are posted below. Even if you didn't vote for reintroduction, you can help now that it is happening by taking some time to use your voice to help the commission come to the best possible plan for all.
This Matters,
Paula
Support the wolf reintroduction efforts in Colorado by adding your input to the draft wolf management plan.
In 2020, many years of wolf advocacy paid off with the passing of the ballot initiative to reintroduce the native gray wolf to Colorado. This initiative requires Colorado Parks and Wildlife (CPW) to begin reintroductions by the end of this year. The CPW Commission will approve a final plan in May of this year to guide the restoration process.
We need your input to help guide this plan. Please submit your comments above. Comments due by February 22nd.
Key points to include:
Delisting criteria should be modified to require more wolves in more places in Colorado
Wolves should never be hunted by the public
Any lethal control of wolves must be done as a last resort
CPW should prioritize prevention of conflict by assisting ranchers with materials and funding
Additional Information
How to Comment on Colorado's
Draft Wolf Plan
Wild Earth Guardians Talking Points for
Colorado Wolf Plan
Draft Colorado Wolf Restoration and Management Plan Suggested Comments
Dear WolfWood supporters,
Amazon will wind down it's Amazon Smile Program on
February 20, 2023 and will find other ways to invest in Non-profits.
We want to thank everyone who participated in the program. Your support makes saving lives possible. 
Should you wish, you can always donate to WolfWood through the link at the top of this page.
The WolfWood 2023 calendars are ready to go. However, due to the rising costs of, well almost everything, we are charging $20 for the calendars this year with a $3 shipping fee. If you are purchasing multiple calendars the shipping fee will still just be a flat $3. However, if you are a person for whom this would cause a great hardship, just let Paula know and she will get it to you at last year's prices. We don't want anyone to miss out on seeing the beautiful faces of our WolfWood animals.
To purchase calendars email Paula at wolfwood1995@hotmail.com. you can pay for them with a check addressed to WolfWood or via the donate button on our web page at http://www.wolfwoodrefuge.org/index.php?page=donation
Giving Tuesday
Giving Tuesday has become a post Thanksgiving tradition throughout our country. This year, please consider donating to WolfWood as part of supporting the work of nonprofits whose beliefs you share.
The economic climate of 2022 greatly impacted WolfWood, as it did most of the world. Our costs have increased over 50%. We do count our blessings as our donors continue to support us and we received many food donations. We are also blessed with volunteers who maintain our vehicles. However, repairs to some of the pens are needed and wolf-quality fencing is expensive. We also need to construct new infrastructure to support our evolving needs. Any support you can offer is deeply appreciated.
You don't have to wait until December 6th to support us via Colorado Gives Day. You may schedule your donation now and it will be posted on December 6th.
Colorado Gives is not a dollar for dollar match. The incentive fund is divided among all of the participants receiving donations based on the percentage of donations received for each organization. Even a small donation through the link at the top of our webpage is greatly appreciated.
Please access the Colorado Gives link from the top of our webpage via our website: www.wolfwoodrefuge.org or click on the link below or copy and paste the link into your browser.


https://www.coloradogives.org/donate/Wolfwoodrefuge
SPECIAL ANNOUNCEMENT
IT'S OUR 20th ANNIVERSARY !!!!!
WolfWood is having it's annual party early this year. It will be both a volunteer appreciation Party (aka Christmas Party) AND a celebration of WolfWood's 20th year here is La Plata County. So we have reason to celebrate!
To honor this occasion, we are building a labyrinth on the WolfWood property. We would love for all of you to participate by being part of the initial ceremony and, if you choose to, making a brick to add to the labyrinth. We have started the process of making commemorative bricks (Memory Stones), with everything from ashes of lost furry loved ones, to designs with beads and stones. The next session is November 6th, for details contact Paula at wolfwood1995@hotmail.com
The labyrinth dedication and PARTY will be on Nov. 20th. It will be at the yurt if the weather is nice, or in the house if not. The labyrinth ceremony will be at 11:00 with a potluck party afterward.
All WolfWood friends and volunteers and anyone involved is invited to this special day. Please come and celebrate all the hard work, love and dedication of the past 20 years that has gone into making WolfWood the special place that it is.
If you have any questions give Paula a call at 970-946-9606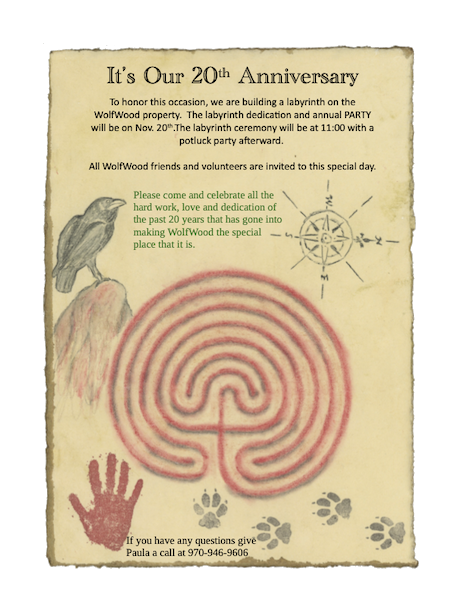 Event
October 27th
The World of Wolves
From 6:00pm to 7:15pm at the
Ruby Sisson Library
811 San Juan, Pagosa Springs, CO
Living with wolves is both incredibly challenging and rewarding. You will learn all about wolves and the work that goes into rescuing them. We will discuss their life in the wild, how they communicate, the similarities and differences from dogs, and their interactions with the humans in their lives. You will hear some of their stories and learn about rescue work.
Paula has been rescuing animals for almost 30 years. She has a background in education and moved to Pagosa Springs in 1996 where she founded WolfWood, a state and federally licensed refuge for wolves and wolf dogs. She moved the rescue to La Plata County in 2002, where she has lived ever since.
(This event is part of the Life Long Learning series hosted by the Ruby Sission Library in Pagosa Springs)
WolfWood recently had to say goodbye to the oldest member of our pack. Siku's age finally caught up to her as she passed not long after the loss of her latest pen mate, Jill. She was 17.

To read the rest of her story Click Here.

Meet Gypsy
Gypsy is adjusting well to life at WolfWood. She has been upgraded to the outdoor, slightly larger hospital pen. Soon she will be moved to a full iszed enclosure and hopefully in with a friend!!! She is wagging her tail, enjoying being petted, and loving the extra caleries she is getting to help her put on weight.

Meet Ramsey
Ramsey came from Oklahoma. He is a large, strong male who is in his prime at 4 yrs old.  He came from a private home. He is very social and really loves people. We want to make him an ambassador, IF we can stop him from jumping. Kisses from the top of the dog house help.
Ramsey was picked up on the same trip as Torin and Nina from North Carolina. They all came home together. Ramsey will get a large enclosure and hopefully, a pen- mate very soon. He is already a volunteer favorite.

Wile E's "Adventure"
Coyotes are pure kinetic energy. Ours is no exception. Wile E. is known for his attitude, his loud, dissident singing, and his constant motion. We have had Wile E. since he was 5 weeks old and our journey together over the past 5 years is the stuff of legends. Raising this bundle of energy was much more trouble than dealing with the wolves! 
All of that boundless enthusiasm has recently gotten Wile E. in trouble. When Elizabeth went in to see him one morning it was obvious he had seriously injured his back leg. While he did not utter a peep, we knew he was really hurt. We rushed him to the vet where xrays showed he had shattered his leg and there was no hope of repair. Our vet's best guess is he caught it in the fence somehow during his usual antics. In a heartbreaking turn of events, Wile E had his leg amputated.
His recovery has been long and hard on all of us. His isolation in the hospital pen put him in a deep depression. Frost bite was a real concern. Finally, Joel built him a small enclosure in his old pen, fully tarped with lots of blankets. He could see his girls and at least touch noses with them. This greatly improved his mood, healing accelerated and he once again threw his head back and announced to the world, off- key and in full voice, he was going to be ok. 
Wile E. is now back in his big enclosure. He still faces some challenges, but running and getting petted and eating sardines and playing rough with his friends; these are not among them. He has returned to the crafty character we know and love. 
Anyone who would like to donate to Wile E's extensive medical bills can contact:
Pagosa Veterinary Clinic
970 264- 2148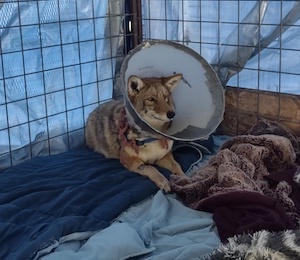 There are only a few left, get yours before they are gone.

Visit our SHOP page to order yours.
Our most popular item, now in Stock for 2022. Next year's Calendar features cover girl Xena along with Akula, Valkyria, Samoa, Nyx, Razi, Danu, Wile E, Ginger, Liri, Archie, Albion, Chica and a special remembrance page recognizing the special animals that left us this year and joined the Forever Pack..
Stella
Stella was a sweet andloving girl. She came to us in 2013 from a private party in NM. Stella was an active and happy animal and it was a shock to lose her to liver failure at the age of 10. Visitors often got kisses from Stella from the top of her dog house.
Her pen mate, Dante, is inconsolable. We will try to find him a new friend as soon as possible, however it is very clear that no one can take the place of Stella.
Druid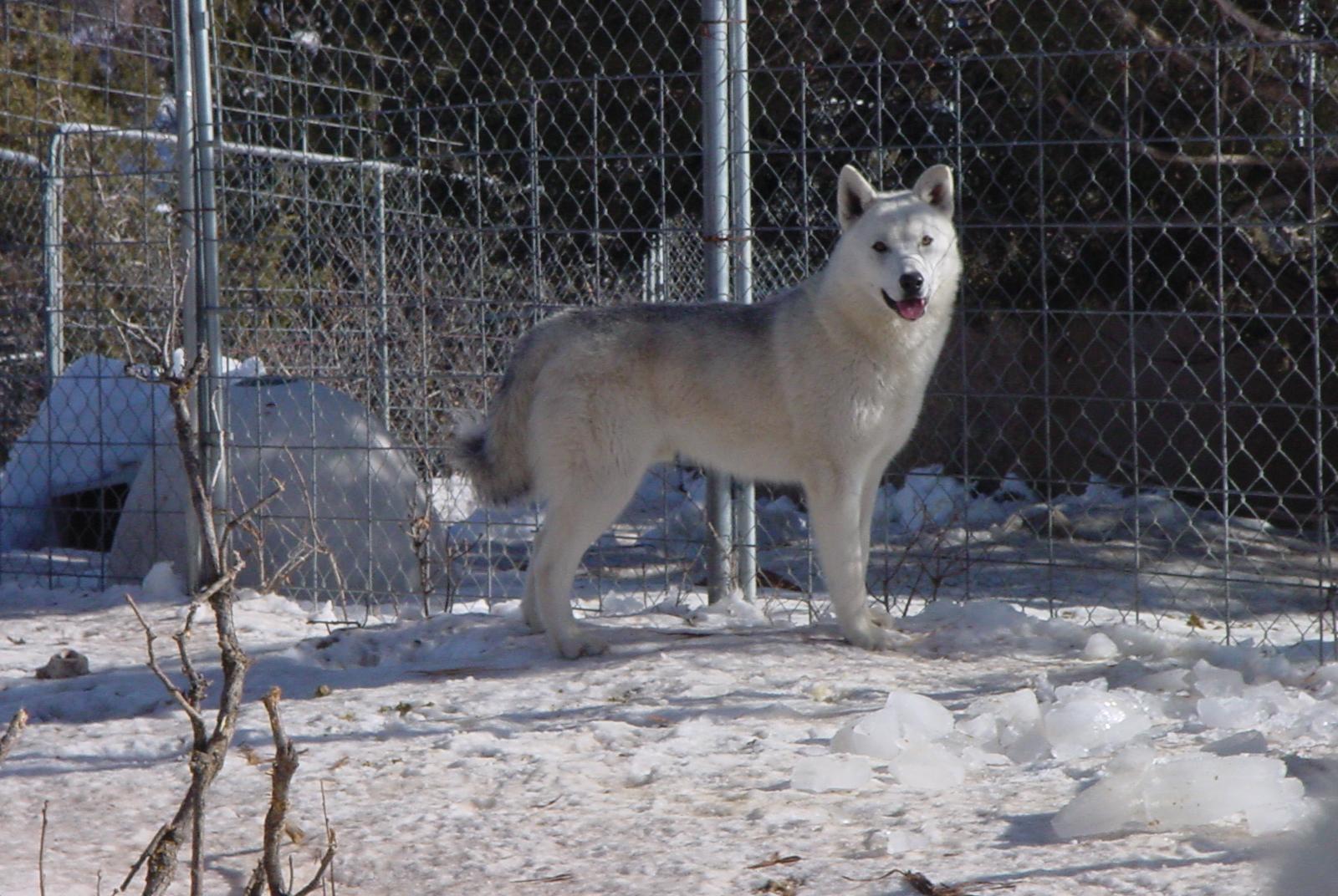 Druid was one of our older animals. He was almost 14 when he passed away from cancer. He has lived here at WolfWood since he was 6 weeks old. He lived with his mother, Vesta, and his brother TJ. 
Vesta and her puppies were rescued from Walsenburg where they were in a very bad situation. It took an emergency midnight run to rescue them. Vesta was so weak she could not even get in and out of the truck. It took a year of rehabilitation, but the small pack of 3 that called WolfWood home went on to live happy and healthy lives. 
Druid was the shy one of the pack and was very attached to his mom. We will miss his interactions and antics every day.
A warm and heartfelt thanks to everyone who supported WolfWood during Colorado Gives and Giving Tuesday this year. Without your generous support WolfWood would not be possible.
Meet Harlow
Harlow came to us from Cortez and makes an excellent companion animal for Aretha. She arrived the night of a huge storm that washed out part of the road to WolfWood. Harlow is sweet, playful and quite the water dog, enjoying her pool in season. She is practicing for co-guard dog duty with Gideon.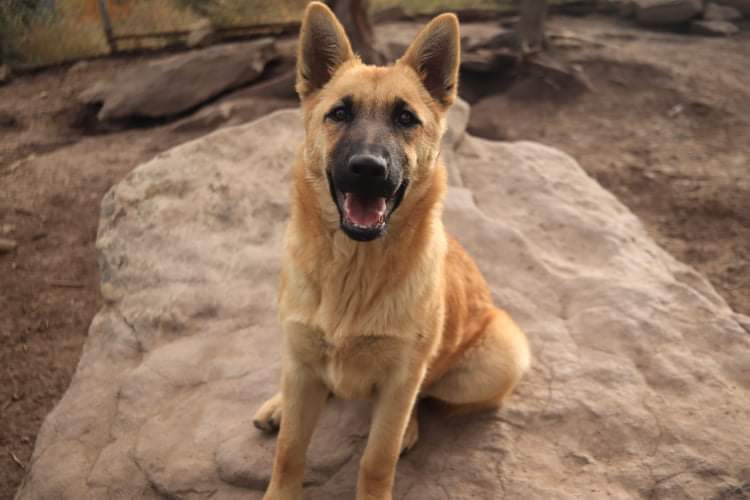 A WolfWood FIRST


Three events in one week!

Tuesday December 7th - Colorado Gives Day
Friday December10th - WolfWood's Annual Holiday Event
Saturday December 11th - Durango Farmers Holiday Market
Be a part of history -
Paricipate in all three!
(For more information on an event, click the link to visit our events page for more information)
Meet Etta
WolfWood welcomes another new member, the very sweet Etta. Etta came to us from a private party in Durango. They took good care of her but just could not keep her. She's energetic and a little shy. She already seems to be fitting in here at WolfWood!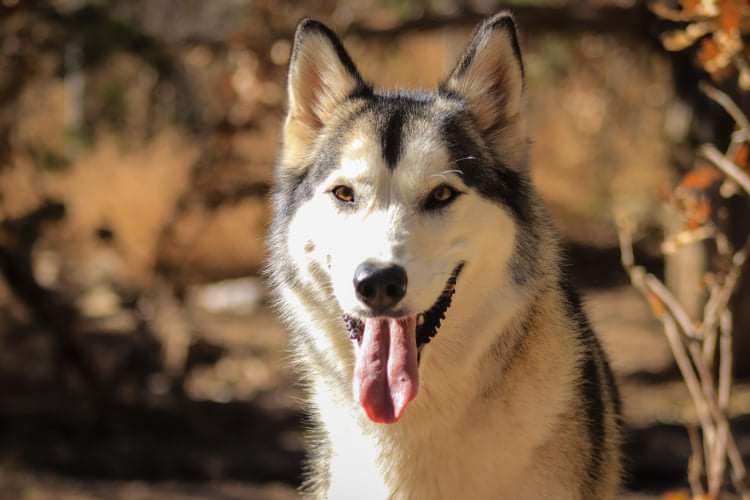 Our heartfelt appreciation to Edward Aldrich, Sorrell Sky Gallery, Karen Littfin, and Bryce Pettit for making Wolfwood's fundraiser a huge success. Even during these difficult times we are very fortunate the above mentioned team continues to support WolfWood and the money raised will help to sustain the refuge over the winter months.

Our second event at Sorrel Sky Galley was well attended by an equal mixture of refuge supporters and art lovers new to the mission of WolfWood. This was an excellent collaboration between Durango businesses, non-profits and the art community and an opportunity for WolfWood to attract new people to their cause of saving animals and education.  

WolfWood is now starting the infrastructure activities needed for the winter. New supplies are being stocked, vehicles and enclosures are getting extensive maintenance, and the animals are eating their fill of meat donated by processors to get ready for the winter. The Refuge is a busy place and we hope you will follow us on Facebook.

Thank you for your love and support.
12.Oct.21
Billy the Kid
One of the most difficult parts of rescue is dealing with the loss of the animals we love so deeply. Over a third of our animals are over 12 and we know we will continue to experience loss. As the animals and humans mourn we also celebrate the lives of the animals and the joy they had and were able to pass on to so many people. Without the compassion and generosity of so many people, many of the animals would not have been given the chance for such a good life.  Every animal we have lost leaves their tracks in our hearts.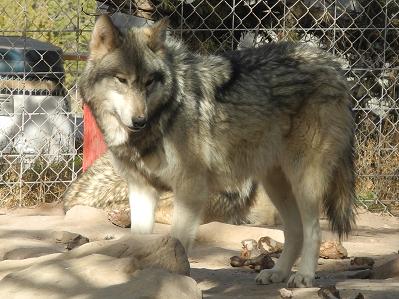 Sadly we have lost yet another member of the Alaska nine pack.
Billy passed away from cancer. He and Ginger lived in their beautiful enclosure towards the back of the refuge. Billy was a big beautiful male and was one of the most photographed wolves at WolfWood. He and Ginger were famous for their very large den and their elusiveness. Billy loved his forest and took full advantage of the trees and terrain in his enclosure. He will be missed by everyone who was lucky enough to interact with him. 
For more of Billy's story as part of the Alaska 9 click here
In a few weeks we will attempt to put Kweo in with Ginger and see how they do.
---
12.Oct.21
Some moments are too precious not to share.
Xena and a new friend at the Durango Farmers market