Nokomo left us in March due to kidney failure. He was 13.

He came to us with his father, Shilo, in 2003. His ex-owner had 6 wolves and used some of them in movie work. The owner went to jail and left the animals with no one to take care of them. After a couple of weeks the wolves finally broke out of their pen. Unfortunately, 4 of them were shot, but Nokomo and his father were captured and flown into Durango airport in a Cessna, where we picked them up. Nokomo was food aggressive because he starved for so long.

Nokomo's father died in 2009, at the age of fifteen, and Nokomo became depressed. He was alone and unhappy, which is why we decided to try to put him in with Nova.

Mixing adult wolves that don't know each other is one of the hardest things we do at WolfWood. In the wolf world, if you are not family you are automatically considered to be dangerous. Because we get many of our animals as adults and because most of them have been abused, pairing them up can be very tricky. We have a set protocol we go through when attempting to put new animals in with each other. But, because we could not leash Nokomo, and because both he and Nova were large, powerful, dominant animals, we expected this attempt to be especially difficult. As usual, the wolves had their own ideas about how things should go. Nova is strong, smart, beautiful and willful. In other words, Nokomo met his match! With very little drama, Nova and Nokomo became a happy couple and lived together for 4 years.

Nokomo is a testament to the resiliency that these amazing animals are capable of. We will miss his rough and tumble style.

Lakota (2014):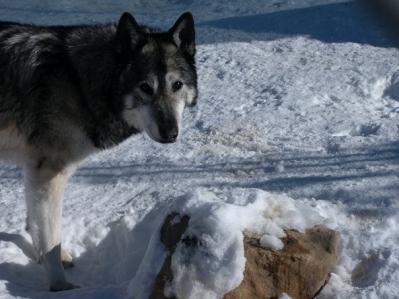 We lost one of our longtime residents in early February as Lakota passed away in his sleep. He was 15.

Lakota came to Wolfwood as a young 3-year-old in November of 2002 from the Table Mountain Animal Shelter in Golden, CO.

He started off a little shy around people but hated to be by himself. He would try to get attention from people by gently nipping them on their butts. He wasn't really biting them; he was looking for attention.

In 2007, Lakota had a sudden medical emergency when his stomach flipped. This is usually a fatal condition but it was caught quickly and surgery saved him. Lakota was healing the same time we received Tavi who was equally under the weather. They healed together and became best friends. Lakota had found his partner. With Tavi around, Lakota became much more social with people. He would still walk up behind volunteers and poke them with his nose, but he was no longer afraid to be petted afterwards.

He was a sweet wolf who passed on in the same gentle manner he lived. Tavi and the Wolfwood family will miss him.

Bo (2013):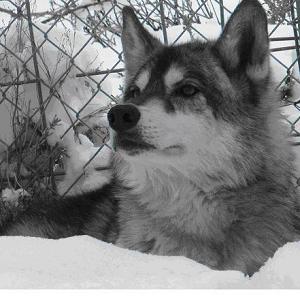 We lost Bo in December. It was unexpected, as Bo appeared to be in good health. He was 8.

Bo came to Wolfwood as a 7-year-old during April of 2012. He came from Sedona, AZ and had lived with the same family his whole life. His owners loved him, but could not care for him when they had to move. They could not build Bo an escape-proof fence and he had been running loose for almost a year. He hung around his family, but eventually got in trouble and had to come to WolfWood. They had been connected to WolfWood for a number of years, so we made a home for Bo at Wolfwood.

Bo was always shy and preferred to avoid people in his 1 1/2 years at the Refuge. This is not unusual for many Wolfwood pack members. He had recently been warming up to his penmate, Phedra, and seemed to be engaging just a bit socially.

He was an interesting character and we are happy that we were able to keep him safe, secure and well fed the time he was at the Refuge.

Tacoma (2013):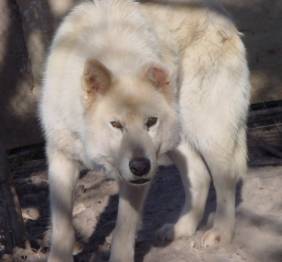 Nature made the decision to take Tacoma in late November as he passed one night, quietly in his enclosure. He was 13.

Tacoma came to us in June of 2003 from a private party in Farmington, NM. He tended to be very shy around people he was unfamiliar with. It was always fun to watch him as you approached his pen at the corner of the hill. Cinder, his penmate, who was much smaller than Tacoma, would bark up a storm at strangers. In the meantime, Tacoma, who was quite large, would stay in the back away from the unfamiliar people. It always seemed like Cinder was showing off for Tacoma.

Tacoma used to be somewhat territorial around the shared fence areas. However, Zion was his neighbor over the recent times and they got along just fine. That corner of the Refuge has lost two gentle souls.

Zion (2013):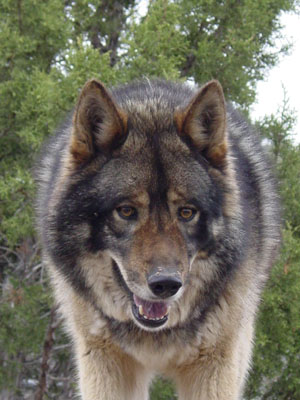 Our long time resident and ambassador, Zion, left us in November. He was 13.

Zion came to Wolfwood March 2004 at the age of 4. He had been confiscated from a party in Illinois because wolfdogs were illegal and Zion was running loose.
He was rescued from the kill shelter by a couple who nursed him back to health after his bout with heart-worm. A dedicated group of people worked very hard to keep him alive and get him to Wolfwood. The heart-worm did do some permanent damage and thus he was not the most active wolf. He was a bit shy and quiet but loved children.
He became an ambassador for Wolfwood and served for many years. After he retired, he still greeted visitors to the Refuge and relished in the attention of the children. They loved him and he returned their love.

Zion was a favorite among all of us and loved everyone, especially kids. He will leave a large empty place here at the refuge.

Inepae (2013):
Johnny (2013):
Noche (2013):
Misty (2013):
Misty was 17 when she departed the pack. She was the last remaining member of the Oakland 6 pack that came to the Refuge in 2002. Due to the abuse the pack endured before coming to the Refuge, Misty was especially cautious around men but warmed up to the female volunteers. Misty lived with Rosie for many years. When Rosie passed away, Misty became very shy and a bit standoffish. She eventually moved in with her neighbor, Adamma. She became Adamma's girlfriend and they were our elderly, crotchety couple. She survived the winter but got too weak to get up and move around. She was a sweet old girl and a special friend to some of the volunteers. She can now rest in peace with the other members of the Oakland 6 pack.
Big Timber (2013):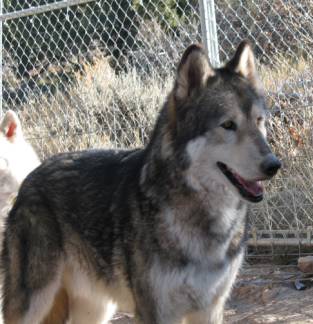 Big Timber died of natural causes at the age of 13. He had lived at the refuge since 2002 and was part of the Oakland 6 pack that was rescued along with Misty and Cassidy. The Oakland pack was a group of 6 wolves that were used to protect a meth-house in Oakland, CA. Six animals were chained to each other, neck to neck. The captives were thrown unopened cans of refried beans to eat and were malnourished and emaciated. They were brought to Wolfwood where the long road of rehabilitation began.

Big Timber was a high-percentage animal. He was handsome, strong, smart and athletic. Those features made him a bit of an escape artist and special precautions had to be taken to keep him from having adventures beyond his enclosure. He was somewhat shy but quietly welcomed those he knew well. He was a favorite of Paula. Ria was his pen mate and she was very attached to him. As with Cassidy
&

Misty, Big Timber

is
a glowing testament to the reason for the existence of Wolfwood.





Willow (2013):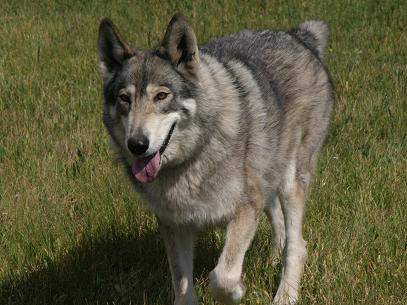 On March 8th, 2013, we lost one of the true gentle souls of Wolfwood. Willow did not survive surgery performed to remove large tumors. She was 12 years old.
You cannot tell the story of Willow without also including Ranger. The two were inseparable and if there ever was a "Love Story" movie based on animals, Willow and Ranger would star in it. Willow and Ranger were probably born around 2000. Both are medium percentage animals. Willow was a Malamute/Wolf mix and consequently, was a very large animal. Nothing is known about their time together prior to 2004 when they were found starving, infested with parasites and running loose in the mountain passes near Longmont, CO. However, it was clear that they were a pair that cared deeply about each other.

In August of 2004, Ranger had been hit by a car and was seriously injured. Willow refused to leave his side.
With Ranger

'

s injuries and Willow

'

s insistence to stay with him, Animal Control was able to rescue both of them. Wolfwood was contacted and their story at the Refuge began. Ranger

's injuries were healed, both were treated for their ailments and the two of them were reunited in the enclosure where Ranger became famous for his rock climbing.

They were a perfect match; Both were large, confident, athletic, strong animals, with Willow being the much less shy of the two. Willow'

s size and temperament made her a favorite Ambassador for Wolfwood. She would visit schools and other events where children and adults alike would wait their turn to hug and pet the big

"

love muffin.

"
In return, Willow would shower them with kisses, rubs and lots of fur. She was tireless in support of the Refuge. At the Refuge, she would sit in your lap and enjoy being petted for as long as you wanted. This was quite a feat for the volunteers since Willow weighed well over 100 pounds. But, no one seemed to mind.

In the summer of 2012, Willow retired as a traveling Ambassador after the Lake City event. But that didn
'

t mean she was done getting attention. She still loved having visitors of all ages and welcomed people at the Refuge, especially children. While Ranger would avoid the hubbub of the attention, Willow relished in it. If she grew tired during the large visits, she would simply walk away to join Ranger in the far part of the enclosure. She was magnificent to watch whether surrounded by people or simply enjoying Ranger

's company.

The circle of life continues at the Refuge. It is inevitable, it is natural and it must be accepted. But, that doesn'
t mean it is easy. This is one of those times. Our thoughts are with Paula, Craig, Ranger and all the Wolfwood volunteers. Many people had the privilege of knowing Willow well. For that, we are thankful and blessed.
Kia (2013):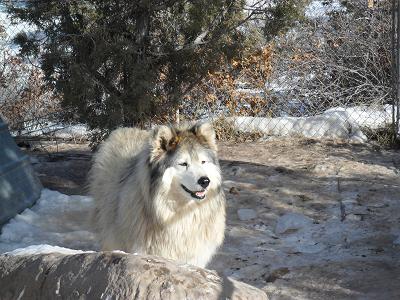 W
, in early February
up
Casey (2013):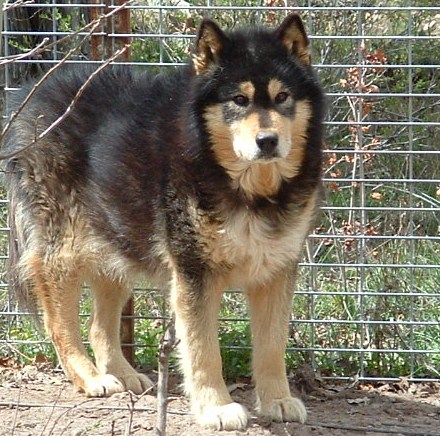 We lost Casey during a severe cold spell in January as he was unable to get up and move. He was almost 15. Paula and Serena took him to the vet and did what needed to be done. Paula talked to him and petted him and he went very quietly, as was his nature. He was ready.

Casey and his 3 siblings were born at the refuge in 1998 after we took in their elderly, pregnant mother. Shortly after giving birth she passed away. Most of the litter was affected with dwarfism and Casey was the last of his family, outliving his sister Heidi by 2 years. He was always shy, but a teddy bear of an animal with distinctive coloring. Kia, his penmate, is missing him, as are we.
Ateria (2012):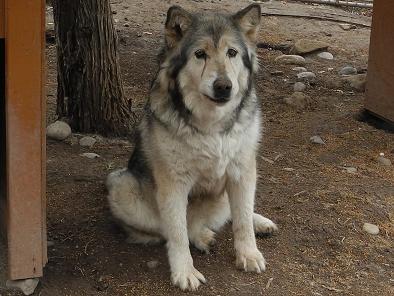 Ateria was one of the senior, long-time members of the Wolfwood family and was 16 years old. She came to Wolfwood in March of 2002 from a shelter in N.M. when employees called us instead of putting her down. She was shy and would not come up to people but would watch warily from a distance. She loved to dig dens and lived with Saber and then Johnny and was dominate with both. We will miss her sweet face.


Atlas (2012):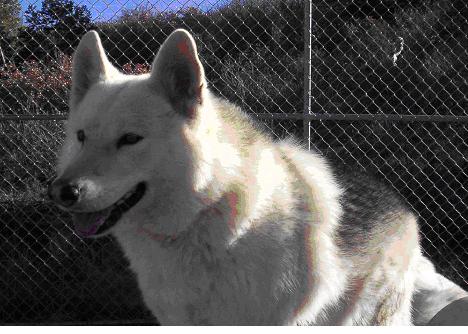 Atlas came to us with Phaedra, in 2004 from Gunnison, Co. They were starving when they were caught by animal control and brought to Wolfwood. They got their names because the Greek Olympics were going on at the time. Atlas was very friendly and loved everyone. He was an active and strong animal but loud noises scared him and he hid under his doghouse if scared. His penmate, Phaedra, guarded him if she thought there was danger. He was 12 this year and developed inoperable cancer. When he lost all his hair and was very uncomfortable we decided he had been strong enough. Phaedra misses his happy personality and she will get a new friend in a few weeks.

Bruno (2012):

Bruno was a gentle giant and a favorite here at the refuge. He was a big, strong affectionate animal who loved everybody and looked forward to children coming to visit him even at the end when he was hurting. Bruno was 13 and already had one operation to help his cancer. He had lived with many different animals since he came to the refuge in March of 2002 and most recently Trucker. His smile and heart will be missed.
Dominoe (2012):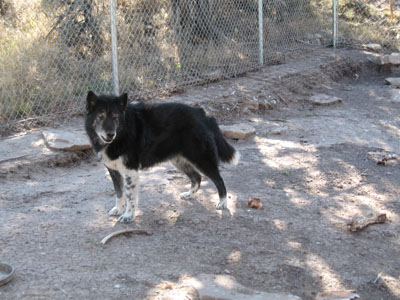 Domino was the last of our original 9 pack that came to the refuge in 1997 and was 16 years old. He lived with Trinity at the end of his life and was stressed to be separated from her because of her hip surgery. He was submissive to his pack members but would always defend Trinity. He would bark at strangers and did not like to be petted unless you gained his trust and he knew you well. We mourn his loss and the loss of the last animal of the beginning of it all.
Heidi (2012):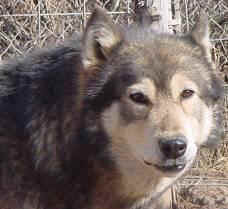 Heidi was born at the Refuge when we were in Pagosa. Her mother came in pregnant at a very old age and died before Heidi was a year old. Two of her siblings have already died from complications of dwarfism. She and her brother Casey lived together their whole lives and never really liked to be touched by people. Heidi died on a winter evening. Her brother, Casey, now lives with Kia.
Isis (2012):

Isis was our oldest animal at almost 17 and came to the refuge with two other animals in the summer of 2005. Her owners were getting divorced and didn't want the three animals anymore. She was the last of her original pack to be still with us. Isis was extremely shy and one of the more elusive members of the Wolfwood family. She lived happily with Smokey, Topaz and Chica but was still the boss even at her advanced age. She died in her sleep one night. Her family will miss her.
Nomad (2012):

Nomad was 13 and came to the Refuge during November of 2004 from the Aztec shelter as a 5-year-old adult. Before he came to the Refuge, he had been catch-poled on two sides and was dragged until he bled. He had been on a chain his whole life and was in shock and extremely disoriented when he arrived. But, with time and patience he adapted to his new home and finally warmed up to people. Nomad was a big, strong, handsome animal and was protective of his food. He would sometimes come up to visitors at the fence, but, if he let you pet him, he would be very particular about where you pet him. He did not mind being petted along the lower part of his back but he did not like to be touched towards his neck. Nomad lived with Tika. He had a bad heart condition and Dr Wagner said it would be a kindness to let him go. He was a rough and tumble guy and left us enjoying a big juicy bone until the very end.
Red Dog (2012):

Red Dog was a sweet, goofy guy who always had a big grin on his face. He came from the Ignacio area. Someone bought him on the Internet for $800 because he was a "red wolf". Red Dog was a big, fat Husky, without an ounce of wolf in him, but we all loved him anyway. He wanted belly rubs and food! He developed severe arthritis. On the night he died there was an amazing red sunset, a final farewell from our friend.
Simone (2012):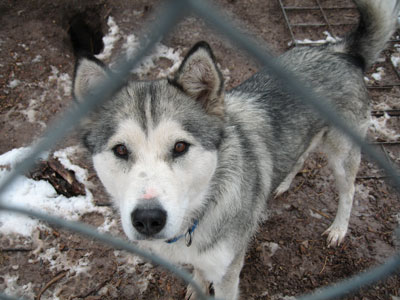 Simone was very shy and did not like to be touched. She lived in California with another animal named Mozart. In 2000, Mozart was flown to Wolfwood but Simone was flown to a person in Philadelphia. However, her new owner had a heart attack shortly after Simone arrived so she was flown to Denver where we picked her up.
Simone was 16 and had cancer. Eventually she had great difficulty getting up and moving and she would have frozen to the ground in that condition as the winter set in. She was ready for her passing, even if we weren't.
Tonka (2012):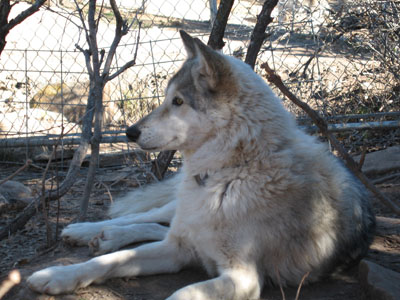 Tonka was the eldest member of the Wolfwood family. Tonka and her brother, Buddy, were our first official rescue in 1998 when we got them from another refuge in Chino AZ where they were not doing well. They were very thin and had not been touched in 6 months. Tonka was an alpha female who loved everyone and was friendly and outgoing. Her brother, Buddy, was very shy. Tonka was our first ever ambassador animal. When Buddy died in 2006, Tonka was inconsolable, howling most of the day. We could not pair her with another of our adult animals due to her alpha personality. Ultimately, we got Kohl, a dog puppy, from the humane society. Since his arrival, Tonka had been much happier although she was sometimes confused by his doggie ways. Tonka succumbed to the effects of age and cancer.
Few animals have touched as many lives as she has. More then anyone else, she helped make WolfWood into the special refuge that it is. She shaped and shared our dream. Tonka, you are loved and missed. Rest and run with your brother.

(Read more of the story of Tonka and Buddy in our July 2012 newsletter which can be found here.)
Zia (2012):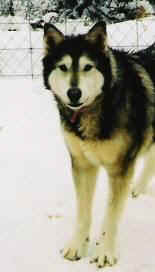 Zia was part of a coordinated rescue between the Ute Tribe, La Plata Humane Society and WolfWood in 1999. She was one of the 30 animals taken over two years from an extremely bad situation here in the Durango area. She had Parvo as a puppy, and had some residual damage because of that. She lived to be 14. She was Silver's pen mate who passed late last year. She was the last of the "Shannon" group. While never an animal that would let you close, she had a long life here at WolfWood.
Anis (2011):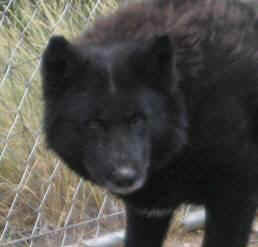 Anis came to us from Farmington NM. She was in a very bad situation there. She was always shy and submissive. After her sister died, Anis went to live with Inepee. She was very happy with him until she passed away at the age of 10. Her sweet face will be missed.
Bronte (2011):
Bronte's death was an especially hard one for all of us at WolfWood. Many of you have met Bronte at one of our events. He was one of our most beloved ambassador animals. Known as the "gentle giant," he loved nothing better then to be surrounded by children. Bronte made a difference in the lives of hundreds of people, young and old alike. Diagnosed with kidney failure almost two years ago, Bronte improved with a special diet, IV's of fluid and great care by Dr. Wagner of Bayfield Animal Hospital. Still, we noticed a difference after losing the love of his life, Cassidy.
Bronte came to us after he was picked up by the Pueblo Humane Society when he was found running loose. He was, by far, the largest member of the Wolfwood family. However, that size ended up taking a toll on his kidneys as he got older.
Bronte became an Ambassador for Wolfwood almost immediately. He loved children and loved the attention associated with being the center of an event.
While Bronte was a very large animal, he had some interesting tendencies. He did not like cowboy hats and would back away when he saw someone wearing one. This may have been due to his handling before he came to Wolfwood.
Bronte also had his particular likes and dislikes while traveling in his Ambassador role. When staying somewhere away from Wolfwood, Bronte had to have a clear line of sight to wherever Craig and Paula were staying. He didn't need to actually see them but he had to see the door of the place where they were staying. On one trip it wasn't physically possible for Bronte to see the door of the house even though Craig and Paula could see Bronte through a window. Bronte howled and howled until Craig came out to assure him that they were still there. Bronte wasn't satisfied, and when Craig went back inside, he began to howl again because he couldn't see the door. Craig came out and slept in the truck with Bronte so he would feel better.
We were fortunate to have several weeks with Bronte to say our goodbyes. Lavonne sat with him, and he was surrounded by friends as he passed. We miss his beautiful spirit, but take comfort in knowing he is with Cassidy again.
Navarre (2011):
(From Paula) Navarre's death was one of the most difficult for me personally, and also one of those special transcendent moments that shape who we are. I was there when Navarre was born, on a dark and cold winter solstice night, 15 years ago. He was one of my original nine pack, and the start of my work in rescue. I was chosen as his special person right from the beginning, and Navarre went almost everywhere with me until he took over the alpha position in the pack after Winslow, my first ever wolf/dog, died. Navarre went down one night and couldn't get back up. I laid next to him in his large, A-frame dog house, under a sky filled with brilliant stars. I talked to him, sang to him, and rubbed his majestic head. In the end, I just held his big paw in my hand. Navarre knew I was there, and I believe it gave him comfort with his last breath, just as it did with his first. We had a special bond throughout his whole life, and it will stay with me throughout the rest of mine.
Navarre was one of the original 9 members of the Wolfwood pack. His father, Winslow, was the undisputed alpha of the pack.
Navarre was one of the first Ambassadors for Wolfwood and enjoyed his role for many years. As he got older, Navarre turned over the reins to other animals and enjoyed spending his time with Dominoe (of the original pack) and Trinity, a new addition.
Navarre inherited some characteristics from his father regarding leadership within the pack. While his father was alive, Navarre always made sure that the younger members of the pack were allowed their fair share of the food. However, he wasn't a push-over for these youngsters. He had no problem letting a younger member know when they were out-of-line regarding their behavior around the older pack members.
As Navarre's father aged, some wolves tried to take the alpha role, especially after his father had a stroke. However, Navarre did not let this happen. Navarre would not allow any other wolf to eat before his father, even though his father could not physically hold the alpha role. If another animal tried to eat first, there were severe consequences from Navarre. Needless to say, the other pack members quickly learned who the next alpha was and who they would listen to. Navarre made sure his father got the respect he deserved until the day his father died.
But Navarre also had patience that would surprise people. At one event at a Humane Society, a small dog got loose and started biting Navarre on his backside. The Wolfwood volunteer had Navarre on a leash but if he wanted to go after the small dog, it would have been an issue. Navarre just looked at Paula with an expression that said "Is this little dog kidding me?" Fortunately, the little dog was put back on a leash and taken away. Navarre went on his way with his continued role as Ambassador for Wolfwood at the event.
His leadership qualities, confidence and personality will be missed.
Saber (2011):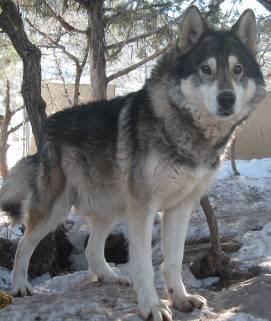 Saber died at 13. He came to us from Utah. Knowing there were safe places for animals like Saber, animal control officers did not want to put him down. After contacting us and getting the go ahead, Best Friends offered to transport him here. He flew in a Piper Cherokee into Durango airport. He lived happily at Wolfwood, with his friend Atirea, for 10 years. Saber was an active and strong animal even after his surgery, but eventually he succumbed to cancer.
Silver (2011):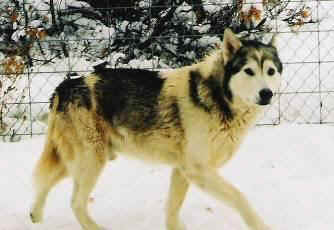 Silver was part of a coordinated rescue between the Ute tribe, La Plata Humane Society and WolfWood. He was one of the 30 animals taken over two years from an extremely bad situation here in the Durango area. He had parvo (a contagious canine virus) as a puppy, and had some residual damage because of that. He lived to 12. Silver never socialized well, although we tried. Liz Morris spent many hours with him when he was younger. He lived with his sister Zia, who is the last of the "Shannon" group. While never an animal that would let you close, Silver was a brave example of survival against the odds.
Cassidy (2010):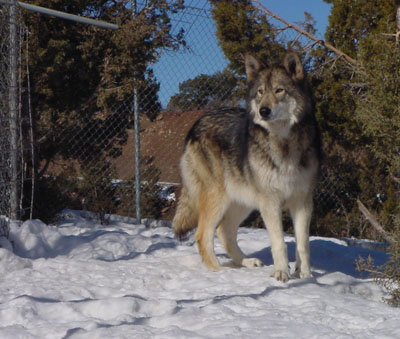 Many of you had met Cassidy, either in Estes Park or at one of our other events. She had been a premier ambassador animal for years and had literally been petted and photographed by thousands of people.
Cassidy came out of a meth house in CA. She and five other animals weren't just chained; they were all chained to each other and fed only unopened cans of beans. Officers went in, guns drawn, shut down the drug house and confiscated the animals. An organization in the area raised money from local citizens to help get the pack to us. We had to bolt cut their chains off. Cassidy could not even lift her head, her neck muscles had atrophied and she was completely emaciated. Our first job was to physically rehabilitate the pack. This took months, but soon they were all living happily in their large enclosure, able to move freely for the first time. After a few years the alpha male, Cassidy's brother, died of bone cancer contracted where he had been repeatedly kicked. The pack fell apart and had to be separated. Cassidy lived next to two former pack members but was by herself until Bronte came. Cassidy suffered from seizures which were under control with medications for a long time. She finally had a seizure she could not recover from. Even though we rushed her to the vet and tried our best, we could not save her. Cassidy was very special, and there are no words to describe the breadth of our love or the depth of our sorrow over Cassidy no longer being part of our lives. Bronte was with her till the end. We hold her memory in our hearts and miss her every day.